About us
A store. An app. A store in an app.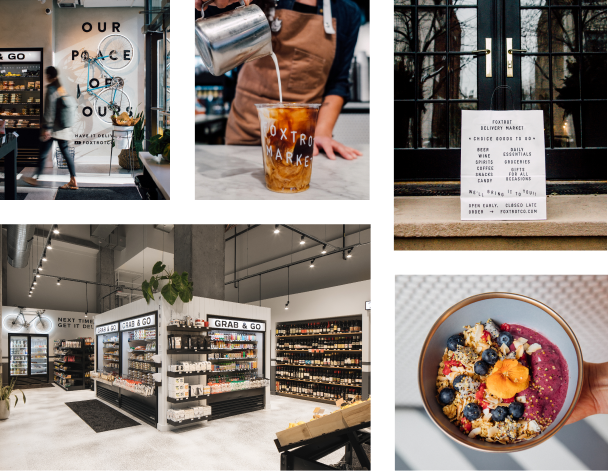 The short version? We're your neighborhood corner store and delivery market that you can always depend on for your favorite pint of Jeni's or your morning brew.

The long version? We're redefining what convenience means for you. We launched with a pretty simple idea—to bring a little joy into people's lives every day. For us, joy is found in everything from a nice bottle of wine to the perfect donut to pair with some local coffee.

Whether you're in our shops or browsing our app, you'll discover everything you love about a neighborhood cafe, and everything you need from your corner market, delivered in under an hour.

We know it all sounds very small amidst the chaos of daily life, but who says the small things can't count for more? That is why we love small. Our shelves reflect the communities we serve with goods from small makers with big dreams, with local beers and fine wines, with curated gifts and everyday essentials—ya know, just really good stuff.