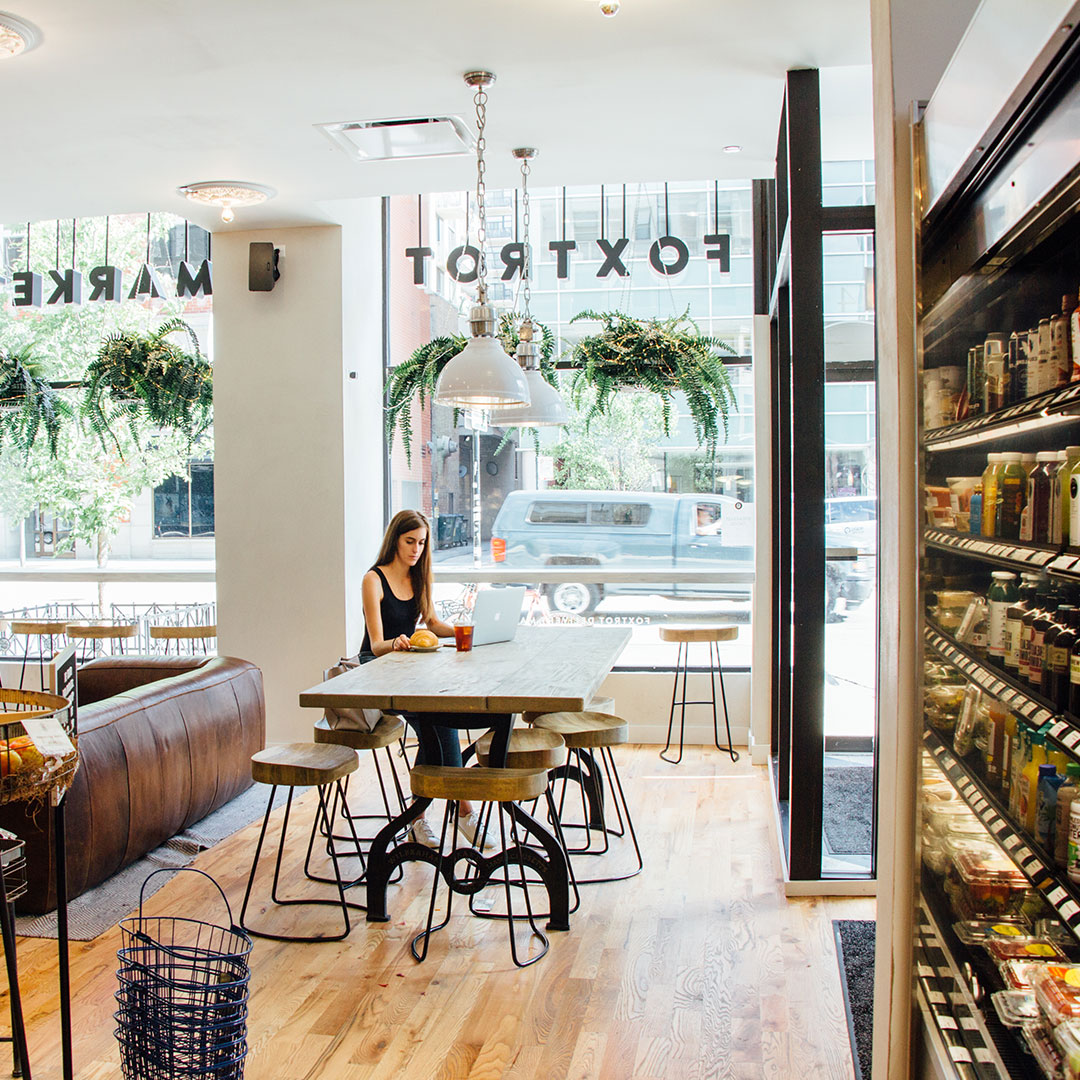 River North
Address
114 West Chicago
312-763-6137
Hours
Mon-Fri: 6:30am-10pm
Sat: 7am-10pm
Sun: 7am-9pm

This Store Features
Coffee Service
Grab a cup of specialty coffee, brewed by Foxtrot, to jump start your day or help you get through a long afternoon.
Grab n' Go Food
Everything from ice cream to fresh salads made daily, whatever you're in the mood for we've got it. Grab something for here, take some to go.
Alcohol Selection
Stop by to discover a new beer or grab another bottle of your favorite wine or spirit from our highly curated selection. Don't forget the fixins!
Gift Selection
Forgot a gift? No worries, we've got something for everyone on your list. From games to cocktail kits, plus cards and gift wrap.
Feeling Hungry? Check out the River North menu
View Menu